In her own words:
"Having lived in Singapore all my life, I feel I have a genuine interest in meeting people from different countries. This is one of the reasons I love this "sideline"!

As a student in Singapore government school major in Public Relations has really broadened my horizons and my ability to interact with people. I would like to take advantage of all this sideline has to offer, so I'm the perfect companion for dinner, theatre dates or a day out!

I love aerobics and dancing in general with a diploma education. I don't take life too seriously because I like to see things in the simplest form! I believe that a person is her genuine presentation is the most attractive side.
AGE:
HEIGHT:
FIGURE:
HAIR:
EYES:
COMPLEXION:
ETHNICITY:
LANGUAGES SPOKEN:
22
164 cm
31A / 25 / 34
Long
Black
Fair
Chinese
English, Chinese
1 HOUR
2 HOURS
3 HOURS
4 HOURS
OVERNIGHT - 8 HOURS
NOTE:
# All the rates given are in Singapore Currency (SGD).
# A 10% effort / transport cost on total will be included, if appointment starts before 10am or ends after 11pm.
There are a few I like to comment. First of all, Doreen is gorgeous. Her figure is incredibly sexy - feminine and curvy but also very toned. Secondly, she's a very warm, intelligent and friendly woman who puts you at ease straight away. The whole experience is unhurried and I'm never left feeling short-changed. Lastly, Doreen is technically very good at what she does! She's also very enthusiastic and passionate so the experience never feels cold or mechanical. Overall - highly recommended and I look forward to seeing her again.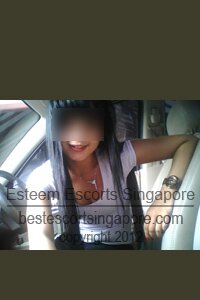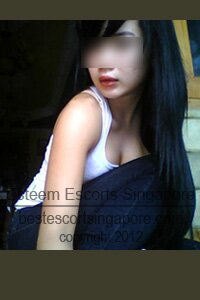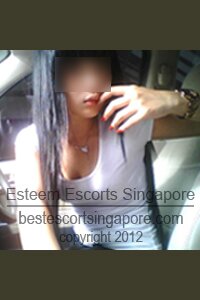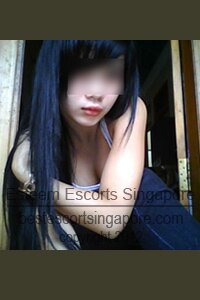 IMPORTANT NOTE: Escorts listed and offered are for companionship only. Rates charged are for the time the selected escorts spend with the customers. Description and photographs of escorts do not imply that the escorts provide any other service other than companionship. This website contains adult materials intended for mature audiences aged 18 years old and above. By continuing you certify that you are at least 18 years of age and wish to view this site and that the contents herein is not prohibited in the community where you live, and that you will not show these materials to minors.