In escort's world of deception, Katniss is a refreshing change as she is very real, and cool and it is this that makes her unique.

Don't be misleaded by her ice queen cover, because once she gets personal with you. You will be in for a surprise. In private, she lets herself free with hot passion, that at end of the booking will be almost painful to let her go.
AGE:
HEIGHT:
FIGURE:
HAIR:
EYES:
COMPLEXION:
ETHNICITY:
LANGUAGES SPOKEN:
26
165 cm
31B / 25 / 33
Long
Long black
Fair
Indonesian Chinese
English, Chinese, Malay
1 HOUR
2 HOURS
3 HOURS
4 HOURS
OVERNIGHT - 8 HOURS
NOTE:
# All the rates given are in Singapore Currency (SGD).
# A 10% effort / transport cost on total will be included, if appointment starts before 10am or ends after 11pm.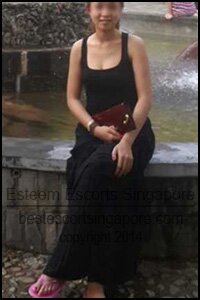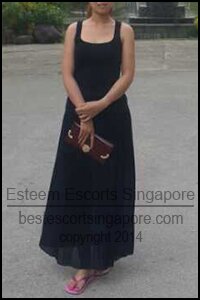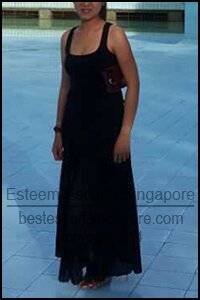 IMPORTANT NOTE: Escorts listed and offered are for companionship only. Rates charged are for the time the selected escorts spend with the customers. Description and photographs of escorts do not imply that the escorts provide any other service other than companionship. This website contains adult materials intended for mature audiences aged 18 years old and above. By continuing you certify that you are at least 18 years of age and wish to view this site and that the contents herein is not prohibited in the community where you live, and that you will not show these materials to minors.